Massage
Michelle, our in house massage therapist, is one of our spa room renters! She is an amazing therapist and we are so happy to have her in our building! If you are looking to book a massage or purchase a gift certificate for massage, please contact Michelle directly as she is not a Serenity employee!
Michelle Nicholas
MASSAGE THERAPIST
15 years experience

Hello!
I wanted to introduce myself so you can get to know me better and feel more comfortable.
I have been a licensed massage therapist for 15 years. I trained under Dr. Vladimir Bogatov, in Raleigh, North Carolina. Vladimir helped develop a physical therapy program for the Soviet Olympic Hockey Team. I wanted to learn sports massage and that is why I chose him. I worked in a martial art school at the time and wanted to have massage therapy available to our students. Since then, I have learned several types of massages that I have listed to the left. Massage is and ancient healing art and I take pride in my work and want to offer my clients an exceptional service. If you are not sure about a service or what you would benefit the most from please feel free to ask any questions. I am here for you!
Prior to being a massage therapist, I was a personal trainer and then became a police officer. I then became a military spouse, so I moved around a lot and that's when I decided to become a massage therapist and teach martial arts. In which I love to do. I am proud of my accomplishments and as a Christian I want to help others in whatever way I can.
I am a proud mother of three and I am also proud to be a Gold Star wife of a Green Beret. I am also a proud Chihuahua momma to Roscoe. He is 17 years old, loves going for rides, walks and fishing.
Skills include: Swedish, deep tissue, sports, Thai (on the table), hot stone cryotherapy cupping, CBD oil, hot argon oil

CONTACT

724.599.9018
by appointment only
Book Online Now With Michelle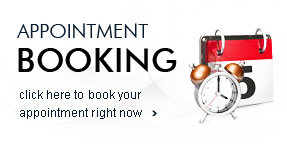 Return to Top
Service Policy
***Cancellation policy. Our technicians have reserved this time especially for you. We require a 24-hour advance notice of cancellation if you are unable to keep your appointment in order to avoid charges.

For your convenience we do add a 18% gratuity on groups of three or more.

Contact Information:715-969-7700
serenitysalon.posh@gmail.com

We recommend you call to schedule an appointment, however walk-ins are welcome.